Meet the Team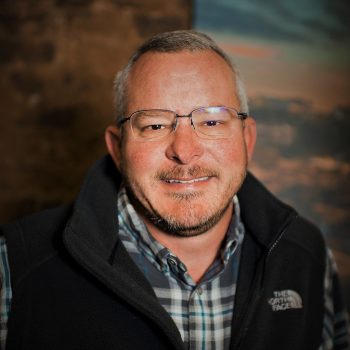 Jeremy Shavers
CEO / President
Jeremy was born in Fort Oglethorpe GA and lived there most of his childhood. He graduated from Red Bank High School in 1994 and went on to attend University of Tennessee at Chattanooga. Jeremy started working at an early age (14) and has never slowed down. He has held numerous titles in many fields including retail management, law enforcement, transportation and most recently real estate. However, he is a true "trucking" guy to the core. Jeremy started his transportation career in 1995 for one of the largest carriers in North America where he quickly ascended through the ranks to management. In 2007 he and his partners started AAT Carriers where he currently holds the title of CEO / President and makes executive level decisions for the company.
Jeremy is married and has 3 boys ages 23, 20, and 18. His life outside of work consists of spoiling his two grandsons, traveling, family activities and North Carolina Athletics. Jeremy is an outdoor enthusiast and an avid hunter. In his spare time he also enjoys Bass fishing, playing golf, and getting his hands dirty restoring vintage automobiles.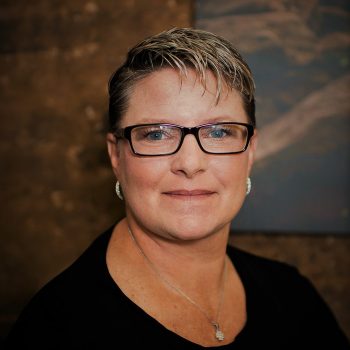 Nina Wilson
COO / Vice President
Originally from North Alabama, Nina graduated from Addison High School in 1993 and went on to attend Wallace State Community College. For several years, she was grounded in business working with her dad at the family farm supply business. This is where she acquired her foundations in business and true customer service. In 2005, she entered the transportation industry and expanded from there. Nina currently holds the position of COO / Vice President of AAT Carriers. With over 16 years in the transportation industry, her expertise lies with the customer and ensuring excellent service is provided, as well as, working to maintain company excellence.
Nina currently lives in Hixson, TN, is married and has 3 children, ages 25, 23, and 21. In her past time she enjoys spending time with her family, enjoying the outdoors, camping, golfing, and traveling together. Nina has a strong faith foundation and enjoys singing in the choir and spending time with her church family. When she gets a few moments of her own time, she does enjoy a little shopping here and there.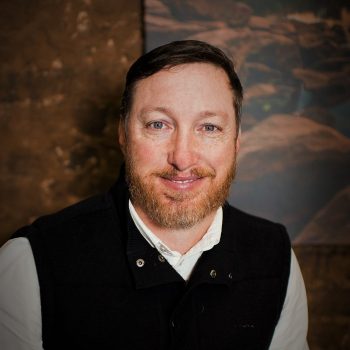 Kevin Gaither
Vice President / General Manager
Originally from Alabama, Kevin graduated from Addison High School in 1996. He continued his education at Wallace State Community College receiving an Associates Degree in Robotics. He began his career at AT&T and gained valuable knowledge and experience in both technical and management rolls over a span of 19+ years including holding various leadership positions in which he worked to help develop managers at many levels of the business. Kevin is a proven leader with a strong background in Safety, Quality Management, Process Improvement, Data Analysis and more. In looking for a change of scenery, Kevin and his family moved to Chattanooga and he joined AAT Carriers as Safety and Compliance Supervisor. He jumped right in and quickly made a positive impact within the company. In December 2020, he was promoted to VP of Government Relations.
Kevin is married with 2 boys, ages 12 and 16. Most of his time outside of work is spent with his family, just hanging out or enjoying the outdoors. Additionally, he enjoys all sports, music, and playing the guitar. From Kevin's own words, "His faith has taught him that true leadership comes from serving others."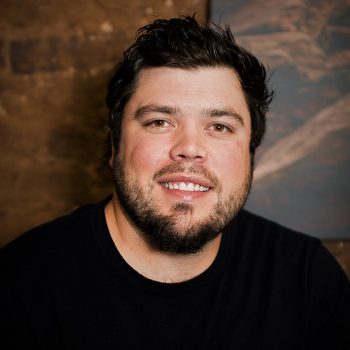 Brent Demonia
Vice President of Operations
Originally from Memphis, Brent grew up in Oak Ridge, TN and attended Oak Ridge High School where he was involved in athletics. After high school, he studied Supply Chain Management at the University of Tennessee and later in 2012 moved to Chattanooga and received his graduate degree from UTC.
Brent joined AAT in 2012 as the Regulatory Compliance Supervisor. If it involves maintenance, permits, log files, and/or any compliance program, among other regulatory procedures, he handled it. In early 2020 he was promoted to Operations Manager and quickly became the go to guy for all things operations. In December 2020, he was promoted to VP of Operations.
In his past time, Brent enjoys spending time with wife and daughter, watching sports, and pretty much any outdoor activity that involves the lake, hiking, or playing golf.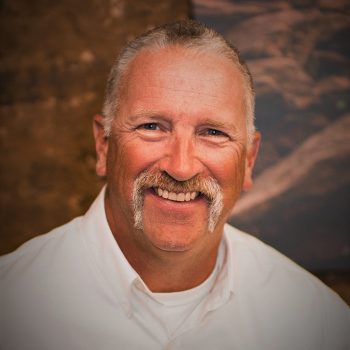 Brad Culton
Director of Safety
Brad is a Tennessee native. He is a graduate of Roane County High School and Roane State Community College, and also attended the University of Tennessee. He has 30+ years' experience in the transportation and logistics industry spanning from driver to operations supervisor; therefore, he completely understands all facets of the industry from both the driver and operations level.
He joined AAT in 2011 and currently holds the position of VP of Safety, FSO. If it involves safety and/or security, Brad is in control.
In his past time, he enjoys time with his wife and two children ages 20 and 16. Particularly watches a lot of  various sports in which the children are involved. They also enjoy boating, fishing and camping as a family. When he gets a few minutes on his own, he enjoys working around the house on various projects, as well as, growing a garden.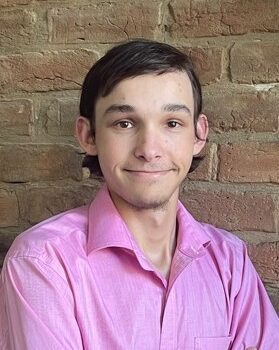 Justin Shavers
Fleet Manager
Justin grew up in South Pittsburg, TN and is a graduate of South Pittsburg High School where he attended and participated in a variety of sports providing him a solid foundation of team attributes. He has been around the trucking industry his entire life which allowed him to soak up knowledge of the industry. Justin has a strong background in Safety and joined AAT initially to assist in our compliance & regulatory dept. Over a short period of time, he quickly showed valuable growth and was promoted to Fleet Manager.
In his free time, Justin enjoys spending time with his son, watching sports, hunting, fishing, and anything outdoors related.
Matthew Mikell
Management Trainee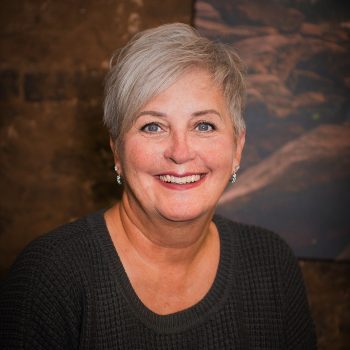 Sherry Jenson
Government Services
Sherry is an Oklahoma Native. She retired in 2018 after 31 years of US Government Services as the Installation Transportation Officer from the McAlester Army Ammunition Plant, McAlester OK.
She joined AAT in April 2019 and currently holds the position of Government Services Representative which involves interaction with Headquarters JMC, JMC Installations along with the AAT drivers who are the best in the business.
In her past time she enjoys spending time with family and friends.  That includes her husband Jim and their 3 children and 8 grandchildren.  They also enjoy Church, camping, sporting events, and traveling when time allows.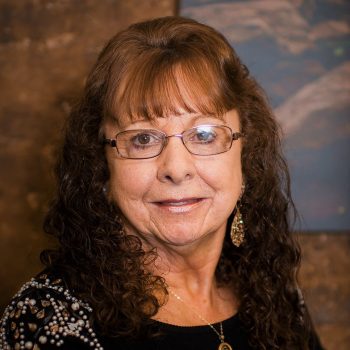 Lorena Carr Parker
Personnel Manager
Lorena grew up in a small logging and mining town called Pierce, Idaho. She is a graduate of Timberline High School, Valley Business College, Stylette Beauty College, and also completed courses in Business Administration at Lewis-Clark State College in Lewiston, ID. She has over 25 years' experience with office administration and management. In 1993 she moved to Tennessee and has been here ever since. She joined AAT Carriers in 2007 and currently holds the position of Office Manager.
Lorena is married and has 4 children, 11 grandchildren and 1 great granddaughter. In her spare time she enjoys bike riding, camping, hunting, dancing, and playing the piano. When she gets the opportunity to travel, she loves to visit the beach.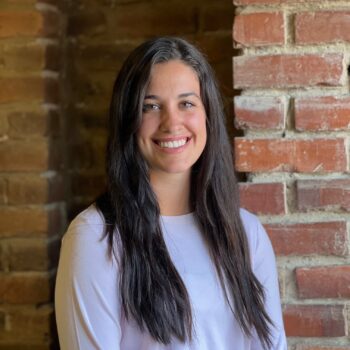 Madison Davis
Administrative Assistant
Madison was born in Chattanooga, Tennessee where she still resides. She is a graduate of Soddy-Daisy High School and went to the University of Tennessee at Chattanooga where she received a Bachelor's in Human Resources. Madison has valuable experience in customer service due to her work history in  retail and in the restaurant industry. She joined AAT in 2022 in an Administrative Assistant role and hopes to continue growing her career here as the company grows. Madison strives to assist our customers and support our employees on a daily basis.
Madison enjoys spending her spare time in the water, whether that is diving in the ocean or just hanging out in the pool. She also enjoys traveling. She has visited 8 different countries and wishes to visit at least 8 more before she turns 30.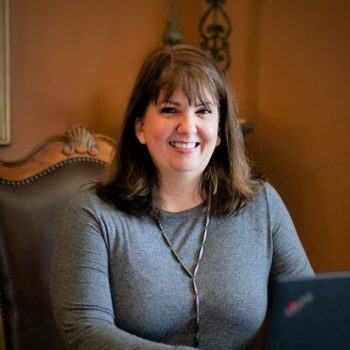 Kim Lay
Office Manager / Accounts Receivable
Kim graduated with honors from Pleasant Grove High School and is a licensed Registered Nurse in the state of Alabama. She was looking for change of pace and joined the AAT family in 2011. Since then, she has held multiple positions in the Jasper office and currently holds the position of Office and Payroll Manager.
Kim lives in Jasper, AL and has been married to her high school sweetheart for 32 years. They have 2 grown daughters and 3 amazing grandsons ages 9, 7 and 6. In her free time, she loves camping, boating and anything to do with the beach.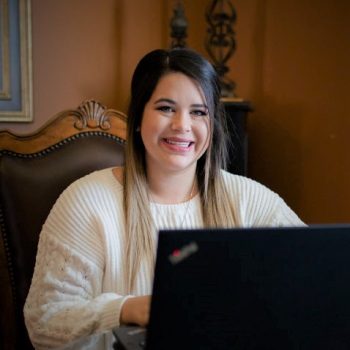 Candice Waldrop
Freight Scheduling Manager
Candice was born in New Orleans, LA; however, she was uprooted to northern Alabama in 2005 when Hurricane Katrina swept through, destroying her home town. She graduated from Walker High School in 2009 and soon thereafter, along with her family, moved back to Louisiana in 2010. There she pursued a career in cosmetology where she graduated from Paul Mitchell in 2011 and then moved back to northern Alabama.
Candice joined AAT Carriers in 2013, where she is the delivery guru. She schedules all deliveries for each of our trucks and provides customer service to our valued clients.
Candice has been happily married for 5 years to her high school sweet heart, Cody. They have been together for 13 years. Her husband has been a police officer for 6 years and was recently promoted to sergeant. They have created a sweet little family with two sons, Rowdy (3), and Rowan (1). Candice enjoys spending time with her family. When she gets a few minutes of her own, she enjoys attempting Pinterest projects throughout the house.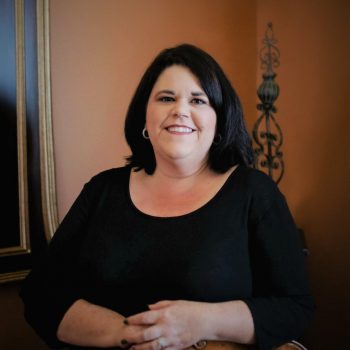 Darlene Ergle
CSR Manager
Darlene is originally from the small town of Holly Pond AL, and graduated from Holly Pond School. After a few different career options, Darlene started working for a small transportation broker in 2003. She joined AAT Carriers in June, 2015 and really enjoys working for this company.
Darlene has been married for 31 years, and currently lives with her husband in Addison, AL. She has 2 boys, ages 28 and 20, a daughter-in-law and 2 grandsons, ages 5 & 2! She enjoys spending time with her family and is a huge Crimson Tide fan.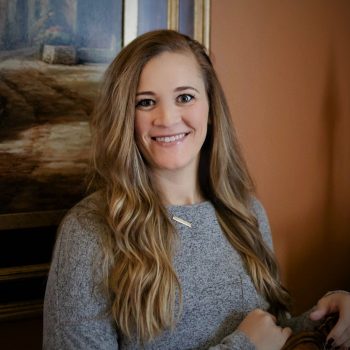 Lindsey Sanders
Customer Service
Lindsey is originally from Brownstown, Indiana. She attended Indiana University Southeast where she played volleyball for 3 years and then transferred to Ivy Tech where she received her Associate's Degree in General Studies. She moved to Jasper, AL in 2017 and joined the AAT Customer Service family in August of 2019.
Lindsey is married to Dustin and they have a newborn son, Kip. They also have 2 dogs, Cooper & Ellie. In her spare time she enjoys binge watching Netflix, crafting, working out and spending time at the lake.